Company History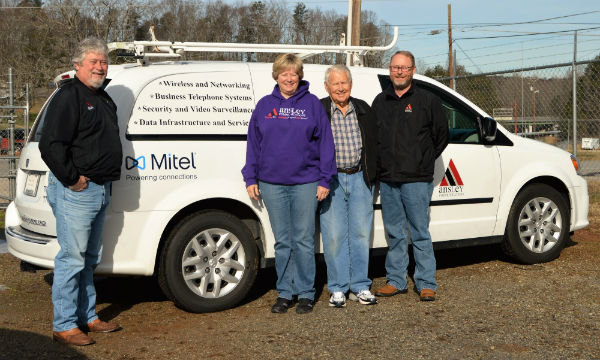 ACG Solutions' history begins with Hershel and Runette Ansley founding A&A Electric in 1969. They displayed the values of entrepreneurial business to their four children Don, Nanette, Greg, and Charles (Chuck). In the early years, Don and Greg worked with Hershel in the electrical, HVAC (heating, ventilation, and air conditioning) business. Nan went to work as a bank examiner for the State of Georgia, and Chuck enlisted in the Air Force and then later went to work for a large communications company.
In 1990, Don started installing network cabling for companies throughout Northeast Georgia. In 1992 the four Ansley Siblings, Don, Greg, Chuck, and Nan (Sisk), joined forces as owners to start a company called Ansley Turnkey Inc. As the company grew, they began offering business telephone systems, and the name was changed to Ansley Communications Group, Inc. (incorporated 1/1/1999). Ansley Communication Group Inc. experienced unprecedented growth over a short four-year period.
In the following years, Ansley Communications Group, Inc began branching out into the many areas that they serve today, adding multiple new offerings each year. Just a few include Fire and Life Safety Inspections, Security Cameras, Access Control, Data and Fiber Cabling, Emergency Response, among others. In order to more clearly market and define the many solutions and products that the company could offer Ansley Communications Group, Inc. was rebranded as ACG Solutions in 2018.
Today ACG Solutions continues to serve Georgia and neighboring states. Don is in sales, and Chuck is in engineering. Greg oversees A&A Electric. Nan retired from a very successful career of refereeing college and professional woman's basketball – including being chosen to referee for the 2004 Olympic Games in Athens, Greece. She remains an integral part of the operations of ACG Solutions. ACG Solutions has its roots grounded in family ties and remains family-owned and operated.